ABBY ODDLY
WARNING!
Abby Oddly has been accused of stealing jobs from hard working sex workers with unfair competitive advantages due to amazing cartoon boobs. Consuming her content is a slap in the face to at-risk sex workers everywhere.
SCROLL DOWN FOR ABBY ODDLY CONTENT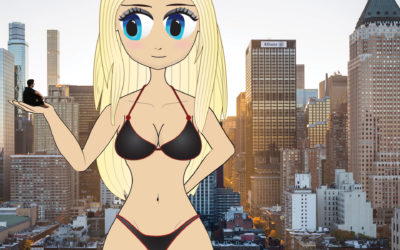 Human sexuality writer Abby Oddly takes on a gigantic fetish — the desire to be taken prisoner by a giant woman. What drives this urge? Abby investigates!