What Your Genital Jewelry Says About YOU!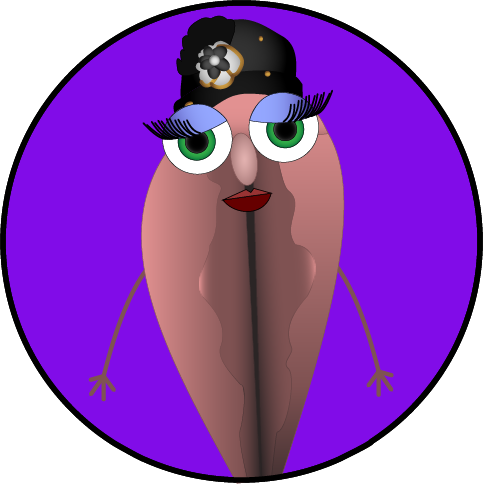 Former opera singer. A very classy lady of culture, and your guide to all things beauty.
Punching holes in your naughty bits is hot with today's youth! Never has impaling the most sensitive parts of the human anatomy and adorning them with bits of jewelry been more appealing than it is today.
But once you've stapled your scrote or slit your clit, what kind of statement are you going to make? Just like any other piece of jewelry, others are sure to read into your choices and make determinations about you. I, for example, believe that no one but a dirty gypsy wears large hoop earrings. I want to help you find the sparkly snatch adornment that is a perfect fit for who you are, and the fashion statement you want to make to the world!
Here's what your genital jewelry says about you!
"I'm SPUNKY, but not high-maintenance"
This basic piece of steel jewelry will dangle atop your clitoris, practically hugging it with those outstretched balls. You're not a girl who needs diamonds near her pussy– you can find satisfaction in the simple things. But you still made the choice to stab a needle through the most terrifyingly sensitive part of you, which shows real spunk.
"I love a pumkin spice latte, and i won't go home with you Until you've spent $200+ on a dinner"
Look at this piercing– elegant rose gold in a dainty little circle, fully enclosed? You're a reall ball-buster. You are a classy woman, without doubt. Your job affords you all your favorite splurges, like a full closet of Victoria's Secret products and LuLu Lemon athletic gear. Boys think you're sexy, and you love to work that to your advantage. Naughty girl. 
"I'm a lesbian. 100%, for sure, verified rug-muncher"
The thick, curved rod and gigantic black balls on this honkin' thing practically scream unto the sky, "I wish I could fuck women with a giant black cock and balls!" But you don't have a giant black cock and balls. You have a furry little vagina, which you love to rub against other little vaginas. Wear your flannel proudly, sweet lesbian. Rock on. 

"I still buy disney princess merchandise"
The multicolored jewels available for this piece clearly indicate a certain innocence and youth. You may have a very grown-up personality in most ways, but you've definitely bought some illustrated prints of inspirational quotes by Tangled's Rapunzel from a 17-year-old artist on Etsy. Without a doubt, there are twinkle-lights on your wall. Hold onto that innocence! 
"I'll sit in a tree for 6 months for mother earth, but I keep clean"
This shape, evocative of a spiked flower, is perfect for tough-as-nails hippies like you. The petals flanking your furry clitoral hood say proudly that you will endure pain for things you respect (like nature, or vaginal vanity), but that you care enough about the presentability of your puss to stay well-groomed. Climate crusaders everywhere will be in awe of your badass muff!
"with me, you are rolling the dice on venerial disease"
This piece is a level of trashy reserved only for those with truly terrible judgement. If this is a genital jewel which appeals to you, I am absolutely certain that you have taken your chances getting creampied by unfamiliar cock. Without doubt, you have had some form of sex in the bathroom of a dive bar. Don't get me wrong– that's not all bad. Some people find a risk-taker exciting and tantalizing. But with a piercing like this, you are certainly playing the odds!
now you know what your genital jewelry says about you! time to  make informed decisions on your fashion statements down-below.