SHMILK
WARNING!
Shmilk is a horrible creature bent on making the world a more miserable place to live. He is poisonous to happiness. He subsists on skittles and cum. He openly mocks serious mental disorders and may trigger seizures. We do not recommend reading or watching his content. DO NOT TAKE HIS ADVICE UNDER ANY CIRCUMSTANCES.
SCROLL DOWN FOR SHMILK CONTENT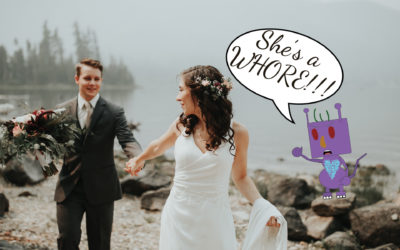 Marriage is a ridiculous institution doomed to failure and unhappiness, just like most things undertaken with optimism. So you've been invited to a wedding — I'm going to help you undercut the concept of marriage by showing you how to ruin a friend's wedding.