GUENEVER
WARNING!
Guenever has been reported to have radical views that may be especially harmful to male humans. UNDER NO CIRCUMSTANCES SHOULD YOU CUT OFF YOUR PENIS BECAUSE A CARTOON GUILTS YOU INTO IT.
SCROLL DOWN FOR GUENEVER CONTENT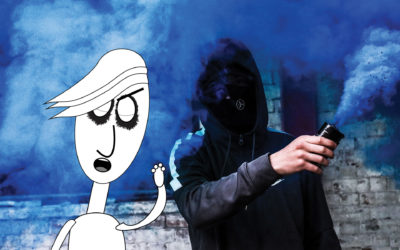 Most disgusting fascists don't even know they are fascists. Terrifying, isn't it? Here's how to tell if you yourself are a fascist piece of shit.